WordPress is one of the most universally used content management systems on the market. In this article, we explore the costs associated with it.
In a world where content management system pricing runs the gamut from technically free to widely expensive, one of the most well-loved and often-used CMS platforms is WordPress, thanks to its large market hold and open-source nature.
"Open-source" is a very attractive term because, at first read, it means that there is a $0 WordPress price point. But as additional services and necessities get added on, how does that affect WordPress website pricing?
Overview: What is WordPress?
WordPress is one of the oldest and most-used CMS software tools on the market. With it, you can not only build, edit, add, update and manage content for your website, but you can also create web pages, set up multiple user permissions (and access levels), launch a shop, integrate live chat, and so much more.
Essentially, it is a powerhouse of a website and webpage builder. Being built out to be an incredibly popular platform, it has come a long way from its earliest days as solely a tool for creating blogs. You can do just about anything web-related with WordPress, thanks to more than 50,000 plug-ins that expand its capabilities.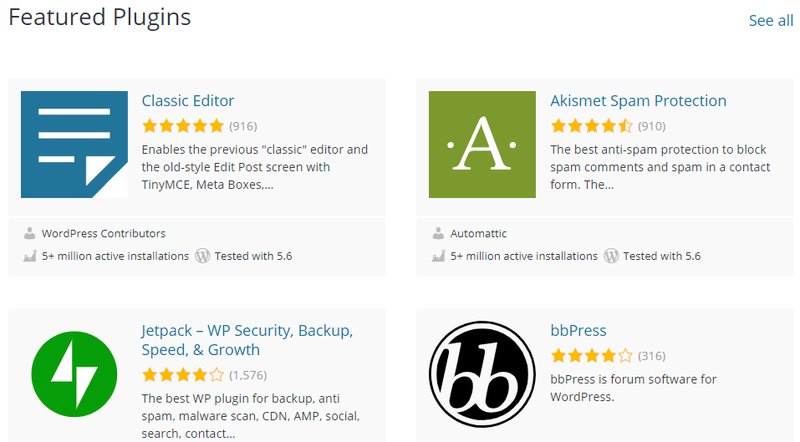 WordPress adjusts to the user's tech know-how, being fairly easy to use for new site builders launching a basic WordPress site while letting professional developers get really complex with code.
How much does WordPress cost?
WordPress is fully open-source, so downloading it, installing it, and using it will always be totally free. It is run and updated by a large community of dedicated developers who keep things running smoothly on the back end in terms of updates, security, and functionality — again, all for free.
Many of its additional features, themes, and plug-ins are also free to download. One of its more valuable free tools is its SEO-readiness, so you can boost your site ranking on search engines, allowing people to find you.
However, there are additional costs you will most likely run into that aren't technically WordPress, per se, but you will need to cover for full functionality — things such as hosting your site. You can create a website for free on WordPress, but there's no included hosting option.
Other expenses such as buying or transferring a domain name, premium plug-ins, and even hiring a developer are additional costs.
Hosting through an outside source can run anywhere from a few dollars a month to many hundreds, depending on how large and sophisticated your hosting needs are. While you can register a domain separately, many hosting plans include domain creation and registration as a free part of their service.
For WordPress.com (not to be confused with WordPress.org's open-source system), you can host internally via one of its paid hosting plans. The WordPress plans are budget friendly and have a low monthly fee.The Personal plan runs $4/month, Premium is priced at $8/month, the Business plan costs $25/month, and the eCommerce option goes up to $45/month.

WordPress: The bottom line
WordPress itself is always going to cost nothing. And for that $0, it opens up a vast world of functionality and ability! If you plan on simply creating self-contained content, you will never need to spend a cent.
But if you plan to take your site live, you will need to consider outside fees of hosting, domain registration, themes, and premium apps.
WordPress is a great option if you have a small budget, as many of your would-be costs are included in its free nature. It is adaptable enough to work with you at any scale, so you don't have to spend more until you truly need to.
Additional costs of hosting and domain registration can be kept to just a few bucks each month, keeping your overall spend well within reason.
If you rather use WordPress.com instead of WordPress.org, you can host through WordPress.com and keep your CMS, hosting, and domain costs down to just $4/month for the first year.
https://www.fool.com/the-ascent/small-business/cms/articles/wordpress-website-cost/